Ok Virginia, as a food blogger and grocery store enthusiast, I need to share my grocery shopping secret. Have you heard of Relay Foods yet? I've been using them for a few months now, and if you get me started on it, I can't help but rave about them. I mean, sure, they're a super cool start up based in Charlottesville, and yes, they sell produce from local farmers (yay shopping local) but the convenience… that's where they really get me.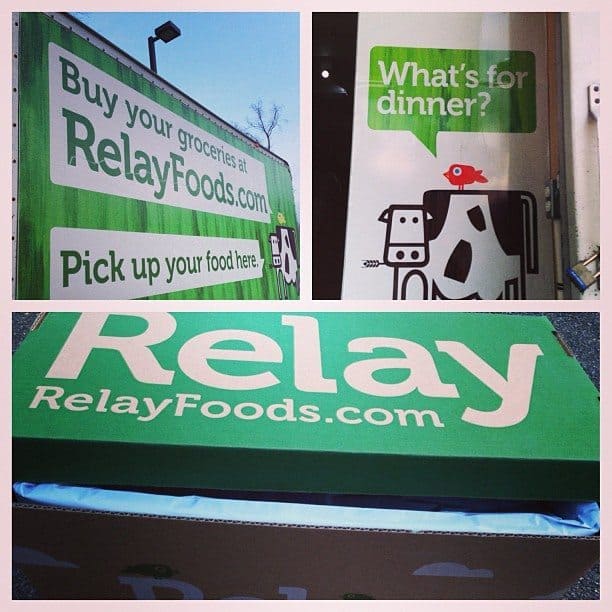 If you haven't heard of Relay Foods, they're a service that basically does your grocery shopping for you. You fill up your cart online, and they pack it up, and then drop it off at a specified pick up location, which for me, is at my workplace.
Reasons why I love it:
Um, hello convenience!
I've realized it can save me money, by eliminating impluse purchases
It also helps me with my meal planning (no more forgetting things!)
They have groceries from all different places, so I don't have to go to Ellwoods, Whole Foods and Kroger
Those are some of the reasons I love it, but I'm sure you'd have your own reasons.
 I'm shocked at how the prices are pretty comparable to the regular store, for most things. I'm really excited to not have to make a separate trip to the store.
Now if you live in Virginia and want to try Relay Foods for yourself, I've got a little bonus for you!
If it's your first time trying Relay Foods, you can use the coupon code: "FTEQFP" when you check out, to save $30 on your first order over $50! (Yes, that's $50 worth of groceries for $20.)
What are you waiting for? Click here and go have someone else do your shopping for you 😉
Have you ever ordered groceries online?